Spotlight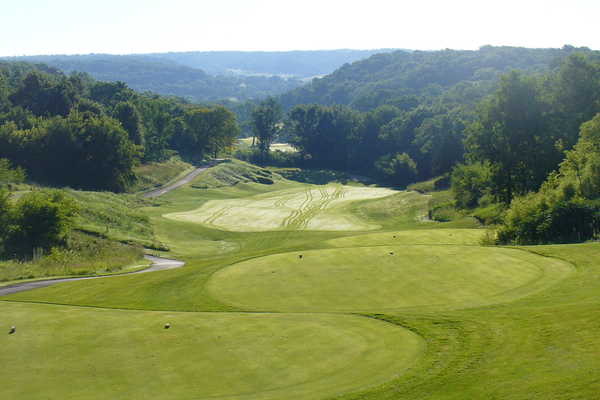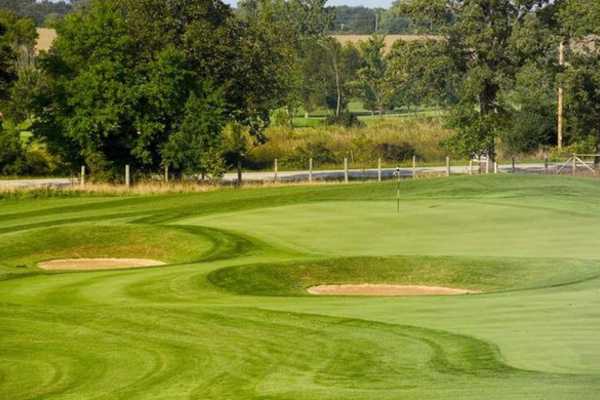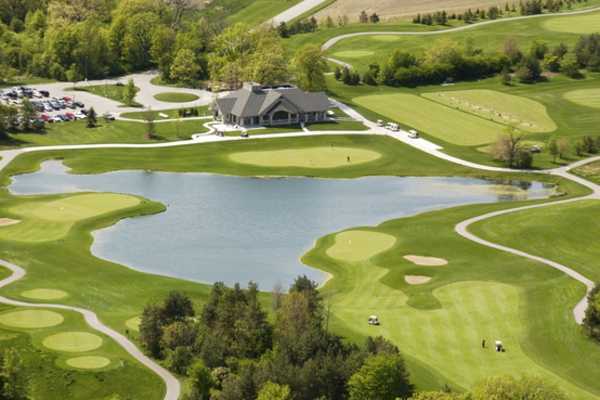 Feature Stories
You can't call yourself a golfer if you haven't tried to sneak in a round between client calls. Thing is, there are a lot of cities that are not the best choices for conducting the art of what one might call "squeeze-in" golf. However, Chicago -- one of the nation's most active business-convention towns -- might be the best place in America for both sealing the deal AND sinking a putt. Here's your one, two, three strategy for getting it done.
... full article »
Reviews
Eagle Ridge Resort & Spa is the original Illinois golf resort, and it's still the king. Led by the popular General Course, the links here strike the perfect balance between challenge and fun, so that golfers will return year after year. Kiel Christianson has more from Galena.
... full article »
Illinois Golf Destinations
Golfers itching for an early-season escape or an out-of-the-way vacation will find several other surprises in "down-state" Illinois. In addition to a 12-month golf season, the courses here have in common incredible value, and friendly Southern-style service you just won't find in and around big cities.

Looking for a "sure bet" on a Midwest destination? You might want to roll the dice on The Quad Cities – Moline and Rock Island, Ill., and Davenport and Bettendorf, Iowa. Standout golf courses include the TPC at Deere Run, Emeis Municipal Golf Course, Byron Hills, Highland Park C.C., and Glynn's Creek.

Springfield, Illinois is where Abraham Lincoln made his name as a lawyer and politician, and it's where he lies at rest today. Not only does Springfield claim this most revered of native sons, it also boasts (along with nearby Decatur) a bevy of excellent public-access golf courses and lots to do off the course as well.

Located on the banks of the Galena River, Galena boasts rolling hills, scenic roads, historic charm and a quaint, old-fashioned Main Street. The city also offers 10 beautiful golf courses within a 20-mile radius including the award-winning Eagle Ridge Resort & Spa and Galena Golf Club.

It speaks volumes about your city when it has become a metaphor for wholesome Americana. Just a few hours from Chicago, Peoria is full of small-town charm and Midwestern flavor packed into a suddenly bustling metropolis. Naturally, golfers have plenty of options here, including standouts Quail Meadows Golf Course and WeaverRidge G.C.

Sure, St. Louis is in Missouri, but this border city is close enough to Illinois that five southern Illinois counties make up the Metro East suburbs of St. Louis. Golfers have a lot to choose from here, including Emerald Greens Golf Course, Gateway National, and Stonewolf Golf Club, a Jack Nicklaus design.

Golfers in Bloomington-Normal are abnormally blessed with affordable, quality golf, along with a host of other entertainment options. You can't hardly swing a rusty sand wedge without hitting a great course at a great price. Standouts here include Weibring Golf Club, home of the Illinois State Redbirds; The Den at Fox Creek, probably the lowest priced Arnold Palmer design anywhere; Highland Park; Ironwood; and Prairie Vista.

Champaign-Urbana or Urbana-Champaign? Locals just call it Chambana. Whatever you call it, bargain-priced yet quality golf courses abound. The University of Illinois Orange and Blue courses are home of the perennial Big 10 powerhouse men's team. Stone Creek in Urbana is the most expensive in the area, but also the best groomed. Other area standouts include Brookhill and Willow Pond in Rantoul; Lake of the Woods in Mahomet; RailSide in Gibson City; and Ironhorse in Tuscola.

It's a special town that shares the love of Frank Sinatra, the Blues Brothers and Michael Jordan, but Chicago is just that: special. From Wrigley Field to the Lincoln Park Zoo to the Navy Pier, the Windy City offers something for the entire family. Golfers will have a blast in Chicago, with its abundance and diversity of public golf courses.